Department 56 Display Contest
Showcase on November 4, 2017
.
Put your imagination to work, and win fabulous prizes at Millie's! For over six years, Millie's has partnered with Showcase Displays to bring you a series of display seminars, and now it's time to show off what you've learned. Millie's will be hosting a display contest, during which you can showcase the results of your creativity and skills.
Contest Rules:
.
* Please pick up and fill out an entry form at Millie's Hallmark. Entry forms are due by
the end of business on October 1, 2017.
* Display must be multi-level using one of the following: an overhang or cave, waterfall
or a contextual prop (ex: book, teapot, Jack Daniels bottle, rusty chain, etc.).
* Each display cannot exceed 24" X 24" but does not have to be square.
* Each display must have at least 2 Department 56 buildings, 1 lit accessory and 1 non-lit
accessory.
* Display must be completed prior to November 4, 2017 and transported to Millie's by
the entrant.
* Power will be supplied to your vignette via a single extension cord with one female 120V
outlet. You are responsible for distributing this power to your buildings and accessories
within your display.
There will be several categories in which an entered display may compete
for a prize, but each display will be eligible for one prize only - if a group
of people collaborate on a winning display, only one prize will be given,
and the group may divide the prize at their own discretion.
.
If you have any questions, please contact Joni at 480-893-3777, or email
her at joni.p@millieshallmark.com
Millie's Hallmark Gifts Collectibles & Christmas
Ahwatukee Plaza (one block west of I-10)
5027 E. Elliot Road
Phoenix, Arizona 85044
Phone: 480-893-3777 <![if !vml]>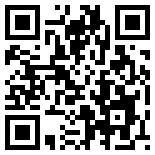 <![endif]>
Hours: Mon - Fri 10am to 7pm
Saturday 10am to 6pm
Sunday 11am to 5pm
See our full line of gifts, collectibles, cards and gift wrap at: www.millieshallmark.com
Visit Millie's Hallmark on Facebook

, Twitter

, and Pinterest

.

Thank you for shopping at Millie's Hallmark. We look forward to helping you with all
your gift and collectible needs. Shop with us often, as we get new products in every
week! From special occasions to everyday sentiments, you'll find the perfect gift to
say you care!
Millie's Hallmark Gifts, Collectibles & Christmas is more than an
average Hallmark store. We are 6 stores in one, in 10,000 square feet,
a shopper's dream!
Shop our Gifts; Collectibles; Ladies Boutique & Fine Jewelry;
Greeting Cards & Gift Wrap; and All-Year-Around Christmas Gallery.