National Council of 56 Clubs
Connecting Collectors to Clubs and Clubs to Each Other
---
Upcoming Gatherings, Store Events & NCC Events
---
Golden Glow of Christmas Past, August 22 - 25, 2018
What is the Golden Glow of Christmas Past?

To quote the website: "Collectors and historians from around the world have come together to form the Golden Glow of Christmas Past, a wonderful non-profit organization focusing on the education and history of antique and vintage Christmas ornaments, lights and decorations. Founded in 1980 as a small group of like-minded Christmas light bulb collectors, our club has grown into an international organization that holds a large convention in a different city each summer.

The "Glow" focuses on Christmas items made or manufactured 40 years prior to the current year. So, this year our organization focuses on Christmas ornaments, lights, decorations and history prior to 1976. All are welcome to join, no matter what level of collecting or knowledge you have. Members of the Golden Glow of Christmas Past receive six bi-monthly issues of THE GLOW Magazine each year. Another benefit of membership is having access to our complete website, featuring wonderful articles, a searchable database of back issues of THE GLOW Magazine, member forums, a buy/sell marketplace and a virtual museum room featuring pictures of members' collections of antique and vintage Christmas.

While the rest of the world has to spend 364 days without the joy of Christmas, at the Golden Glow of Christmas Past, every day is the most wonderful time of the year! So hang your stockings by the chimney with care, start picturing sugar plums and take stock of your wares. Christmas is here, no matter the season, making collector connections is plenty 'o reasons."

Their website is located at: https://goldenglow.org/. There currently is a sample issue of their magazine on the website: https://goldenglow.org/christmas-magazine/. They also have a very active Facebook site. You don't have to be a member of the Golden Glow to view this site and ask questions about vintage Christmas items. Our NCC President (Richard Puckett) is thinking about purchasing an aluminum tree as a result of watching this site on Facebook. If you know of a tree that is available contact Richard.

So why are we writing about the Golden Glow in the Club Connection? In 2018 the early Snow Villages houses meet the 40 year and older age requirement. Cincinnati will be hosting the convention on August 22 - 25, 2018. Many of the individuals on the planning committee collect Department 56. The early Snow Village pieces will be displayed in the museum room with other vintage items. Newer Department 56 houses may be displayed "outside" the museum room. Only the museum room is restricted to the 40 year rule. We may even have a seminar and educate Glow members on how we make displays for our houses. Planning is currently in the early stages. According to our Queen City Villagers club president (Joe Meyers), there is no other village than Snow Village. Joe is also the leader of the Cincinnati Glow event.

Up til now the houses most represented at a convention are putz. The German word putz means something "to put". In German-American, it means "putter around." German-Americans have been setting up little villages for at least a century and a half. Once the houses come out of storage, family members would "putz around" with the pieces until they were "just right." We don't do that with our villages do we?

The most common putz is made out of cardboard and decorated with sparkly materials and/or fake snow. They typically have cellophane windows that glow when you stuck a C6 light through a hole in the back. Putz houses are still made today. Anybody remember the wreath on the cover of Martha Stewart magazine a few years back?

Many Golden Glow members collect Department 56 but are not members of a club. Wouldn't it be great if we could find some new club members at this convention? Maybe we could even convert some of the putz collectors and or vintage Christmas collectors to collect Department 56 villages.

Ellen Somerwill

NCC Secretary

Member of the Queen City Villagers
---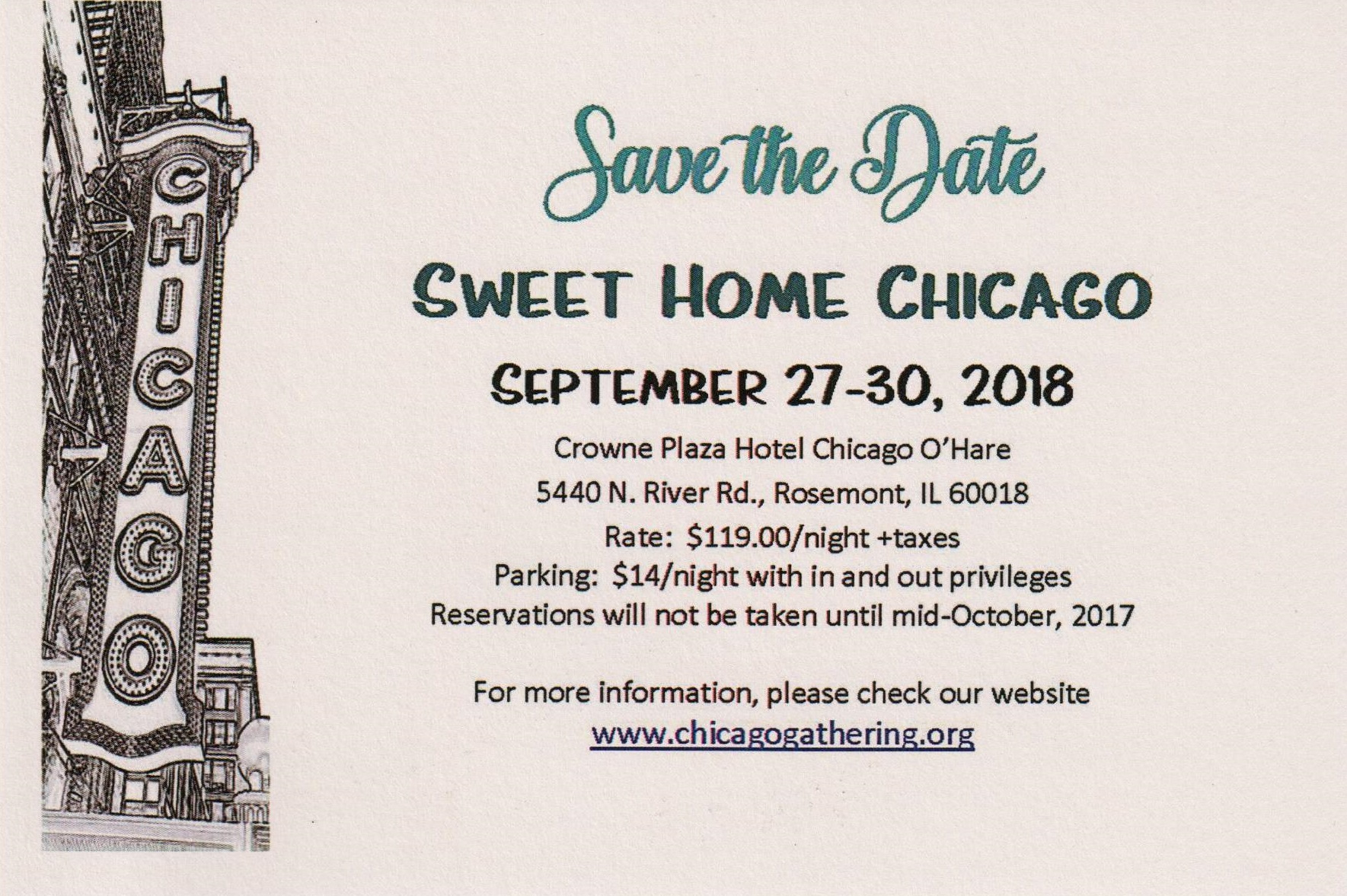 ---
Fellow Villagers, We are pleased to announce that we have signed a contract to hold our Department 56 Gathering in 2019. The Gathering is to be held at the Cincinnati Airport Marriott on June 20 - 23, 2019. More information will follow in the near future. A special thanks goes out to Joe Meyers for all his hard work throughout the contract negotiations.
Sincerely, The QCV Gathering Team
---
If you are having trouble sending the email, please click here.
---